Mobile Phones Recovered from Jail
Posted date: : November 3rd, 2013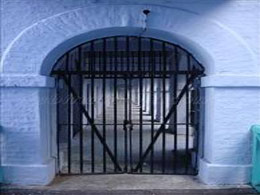 After the controversy on the use of cell phones in the District Jail, officials recovered 3 cell phones after a raid on Tuesday.
During the search operations, a total of 9 cell phones were found from the jails. According to the jail Superintendent, 8 cellphones were recovered from the jail on Tuesday. Aside from this, 3 memory cards, 4 batteries and 1 headphone was also taken into custody.
The search will be restarted on Wednesday. According to him, cellphones and accessories were given to the team supervised by the incharge of this investigation. But out of the phones, just 1 is GPRS-enabled. The others are common mobiles, according to officials.
In a search done by head warders, the cell phone was revealed close to the washroom in the jail. The phone had a SIM card with Net facility. That phone was given to the Cyber Cell. The phone was hidden in a hole covered by the brick.
The other cell phones were found in the septic tank. City police, on Saturday, recovered a cell from the jail. Moreover, Kasaba police filed a case about the reports of under trails with mobile phones on the basis of complain by the Jail superintendent.