Three mobile phone stealers held in Dahisar
Posted date: : November 3rd, 2013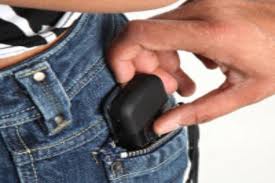 The police of MHB Colony have caught 3 people. They were charged with snatching cellphones from people in Dahisar West. Aside from the three men, two others were not arrested and ran away. Once they robbed the victims, they plan to sell the snatched phones at a shop of their friend after making changes to the IMEI numbers of the phones.
The name of the arrested accused are Ramvesak Gupta, Dipak Shikhare, and Vinod Gupta. The age of the victims is in the range of 19 and 20 years.
The gang used to roam around the railway station in Dahisar in search of victims. They also got help from 2 minors.
Suresh Kilje, a police officer, says that the little boys used to stand a safe distance in order to identify targets. Once the boys find a suitable target, they gave a signal to the three robbers, who then got ready to attack the targets.
The gang used to threaten the people with a blade. The victims would give their phones away to the robbers in order to save their lives.
Proper steps should be taken in order to reduce the number of robbery incidents in the country. And the government is doing well.