Why Nokia Is Building an Android Phone and Why Microsoft Might Not Kill It
Posted date: : November 3rd, 2013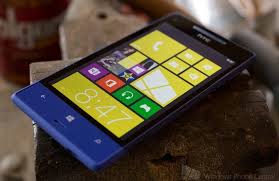 A low-end cell phone of Nokia has been around for some time. It is called AoL or Normandy. Normandy's aim is to re-purpose the open-source version of the Android into an improved entry-level mobile phone than Nokia has with its existing Asha line.
According to The Verge and AllThingsD, the Normandy program is still on in spite of Nokia's program to sell its Windows Phone platform and the low-end cell phone to Microsoft.
Now, let us come to the question whether Microsoft is going to gain success once it acquires Nokia next year. We are not sure about it. But we believe that Redmond can pursue this project.
Although Normandy has open-source components of Android, Nokia will be customizing the appearance of the OS. The company can also make changes to its main services.
According to a source, the OS has a look that resembles with that of Windows Phone. Normandy can also serve as a means to give Microsoft services like Skype and Bing.
Nokia was loosing popularity lately and now it is trying its level best to regain its market share. Nokia's latest phone, Nokia Lumia 1020, has gained a reasonable amount of popularity. Now, let us see what happened down the line.