Boeing on a mission to make phone hacking impossible
Posted date: : November 3rd, 2013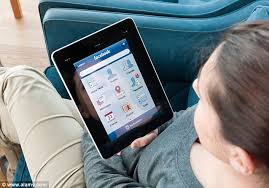 Beoing is going to launch a real-life phone, which will be able to delete its text message and call information in case it gets into wrong hands and the person tries to crack the phone open. Read on to find more interesting information about the product.
Just want to mentioned that Boeing manages secure communications for the Air Force One aircraft of the President Obama and the new device will be built for the government officials and the contractors.
Primarily, Boeing had manufactured its Black mobile phones for government agencies and contractors for making sure the voice and data communications are sent and stored in a very secure manner.
The details of the phone are "very sensitive" and the customer or employees handling it will have to sign a non-disclosure agreement, said Boeing.
The phone is sealed with epoxy resins and its screws are covered with coating that is tamper proof. If an attempt is made for breaking the phone open, it will trigger functions that will delete the information stored on the phone. Moreover, the device won't be usable anymore after the data is deleted. Lastly, if an attempt is made to fix or replace parts of the phone, the phone will destroy itself.