Factory resets no longer protect from hacking when mobile phone recycling
Posted date: : November 3rd, 2013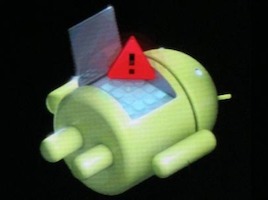 According to mobilephone recyclers, resetting a cell phone isn't enough to prevent the stored data from being hacked.
Managing Director with Bozowi reported: "Consumers should know that with factor resets, only paths to the stored data are deleted, the actual data is still there on the flash chip. Forensic Data Software may fix these paths for getting access to the deleted data.
Phone recyclers are worried that this may damage the reputation of the industry of electrical recycling, as users won't get their phones recycled.
According to previous research, 65% of cell phone customers think that their data could be misused by the new owners; therefore, hackers having free access to the data recovery app can easily recover data from a phone, causing problems for the owner.
The recycling industry is not in the position of losing an outlet, such as phone recycling; therefore, the whole pressure is on the recyclers to create a solution to this problem.
the crux of the matter is that you can still recycle your phone, but you should make certain the company offers Permanent Data Removal services before you hand over your cell phone for recycling. This way chances are that your phone will not be compromised.