Don't' Use Your Phone While Driving In Chennai Or You Will Lose Your License
Posted date: : November 3rd, 2013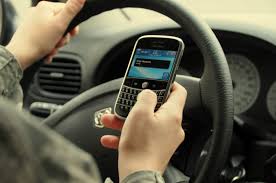 You will risk losing your license if you use your phone while driving. The traffic control police and the transport department have strict plan to impose the rule against using phones while driving. This will include drivers and as well as bike riders.
Instructions were given to Regional Transport Officers to take action against rule breakers, according to T. Prabhaker Rao providing his services as transport commissioner of the state.
To carry out the crackdown, two squads in south and north zone consisting of an inspector and RTO will be appointed.
Officers were allowed to take snaps of those using their smartphoens while driving for evidence. In the same, they can also cancel the license of those enjoying music on their phones while on the go.
In the following few months, the government has plans to empower the squads. For this purpose, about one hundred more people will be hired.
Drivers' negligence leads to lots of accidents. A year back, in June, due to drivers' talking on the phone, the van he was driving toppled close to Chromepet. There were many school kids in the van.
Statistics released by the department of State transport reveals that there are over 6 lac cars and over 31 lac two-wheelers in Chennai.