Bought An Expensive Mobile Phone? Consider Insuring It
Posted date: : November 3rd, 2013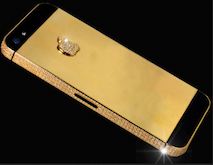 From the increasing popularity of cell phones and electronic devices in India, we come to know that people are ready to spend a small fortune, sometimes even a full month salary, in order to purchase a cell phone. According to an estimate, all stolen or lost cell phones are sold again in the grey market in India. The market of high-end cell phones had upped the number of accidental damages and theft incidents in the country. Read on.
Due to the increasing number of cell phone theft incidents, the owners of these gadgets tend to think about the protection of their gadgets. For this purpose, they are going for insurance in addition to extended warranty. Therefore, if you have just bought an expensive phone today, you may want to opt for cell phone insurance. All you have to do is pay a small annual fee and it will protect your device in case of an accidental theft or loss.
cell phone insurance is important nowadays because it gives you total protection in case of stolen or lost cell phones. After all, you may not want to part with your high end cell phones. So, try to get your phone insured today.