Technology adoption: Smarter phones to become the need of the hour
Posted date: : November 3rd, 2013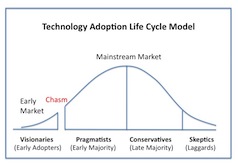 The next generation of mobile internet services is going to change a good deal of things for everyone.
But its greatest impact is going to be on cell phone sales in Pakistan. According to experts, once the 3G services are started in Pakistan, cell phone penetration is going to increase in the country.
Ejaz Hussain, United Mobile Director, revealed that cell phone imports are 25% of the monthly imports of the country, and this figure are going to go up.
Only 15% of Pakistan's monthly cell phone imports are cell phones. It is estimated that this number will go up by 50% in just a year once the 3G services are started in the country.
According to Hussain, the launch of 3G technology will boost the smartphone market in Pakistan. Since this market is yet untapped, each player is going to take benefit from the new technology.
The cell phone market of the country is just 15% of the cell phone industry; however, it's growth is on the rise. A few operators are already set to launch this services after the auction of 3G license in the following month.
Cell phone imports for the month of Feb, 2014 were 20% more than the imports in the same month in 2013.