European Parliament backs common mobile phone charger
Posted date: : November 3rd, 2013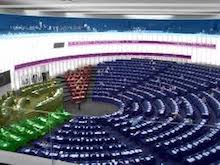 On Thursday, the European Parliament passed an amendment in favor of the radio equipment law of bloc.
After this amendment, consumers will be able to use a common cell phone charger by 2017.
According to Rapporteur Barbara Weiler, she was quite happy that the modern Radio Equipment Directive included details on the launch of a common charger for all types of cell phones, tabs and other mobile devices manufactured by Samsung, Apple, Sony, Apple or Nokia.
This will be a beneficial invention for both consumers and environment, said Weiler in a statement. The common charger will make it easier for consumers to charge their cell phone, as they won't have to buy a specific phone for each phone they own. Every year, tons of electronic waste occurs.
Aside from making the amendment, European lawmakers backed provisions giving authorities more market surveillance tools for detecting radio equipment tools that fails to abide by new safety rules.
Now, the draft law has to be approved by the EC consisting of the European Union's heads of state.
The European Union's executive commission is going to negotiate the best design with the device manufacturers in the following few months.
The 23 member states of the block will be allotted two years for incorporating the charges into the national legislation. Meanwhile, mobile device manufacturers have one more year to follow the law.