Mobile phone imports up 0.5pc in 9 months
Posted date: : November 3rd, 2013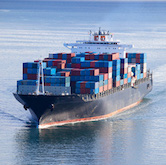 The cell phone imports in Pakistan increased by .50% over the first three months of the year 2013 to 2014 during the same period last year.
The imports of cell phones into the country over July-March (2013 and 2014) were noted at around $477m against imports of around $474m during July to March (2012 and 2013), as per the data provided by Pakistan Bureau of Statistics.
In the same way, the imports of cell phone over the month of March in 2014 went down by 41% and 21% when tallied with the imports in 2013, and 2014.
The imports in March 2014 were of $44.82m against the $77.261m in March 2013, and $56.901m in Feb 2014, according to statistics.
Here it is important to note that Pakistan's overall trade deficit went down by 5% over the first three months of current year as the experts increased by 6% while imports increased by 0.86%.
The trade deficit went down by 11% in March 2014 as compared to the last year's deficit of the same month, according to most recent data of PBS. After the launch of 3G services, the imports are likely to go up, and this will benefit the country as well.